Meet HipLink at HIMSS 2015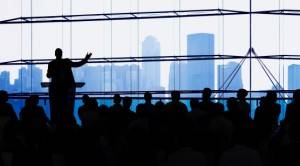 The largest health IT event in the industry is fast approaching, giving healthcare professionals, clinicians, and executives the opportunity to explore the latest and greatest in health IT. HipLink will be there … and we hope you will be too!
Join us at Booth #4653 at the HIMSS 2015 Annual Conference and Exhibition, April 12-16 at McCormick Place, Chicago.
Innovation in the healthcare sector is growing rapidly as mobile technology and secure communications services take off. The conference gives thousands of healthcare professionals the opportunity to interact with patented technologies that could revolutionize their practice. Conference-goers are educated as they explore innovative ways to improve patient outcomes and value through enhanced technologies, targeted communication, and personalized management.
Here at HipLink, we understand the need to keep patient care top of mind in all of our products and solutions. Our goal is to drive collaboration, reduce communication costs and improve the quality of patient care — an objective that drives the HipLink mission.
At HIMSS15, we look forward to showing you our commitment to patient care first hand. We will be demonstrating the latest enhancements to our mHealth suite of products. In collaboration with AT&T, we designed these health solutions to improve clinical communication and workflow performance. Our cost-effective, HIPAA-compliant communications ensure that patients receive better care while hospitals save time and money.
If you're attending the conference, stop by and say hello! Just look for our team in their easy-to-recognize HipLink racing jerseys. Here's where you'll find us over the course of the event:
HipLink Booth #4653 — Connect with HipLink CEO Pamela LaPine and other representatives for on-the-spot demos of our unique, patented mHealth technology.
AT&T Booth #1218 — HipLink and AT&T representatives demonstrate how our technologies seamlessly combine.
Look for HipLink representatives throughout the show with our partners Motorola, Blackberry, and Spectralink.
To make an individual appointment, contact HipLink at hlinfo@hiplink.com.
As members of the healthcare IT community, it is our job to enhance the healthcare experience for both patients and providers. Stop by during HIMSS15 and we'll show you what makes our mHealth products best in their class!