HipLink Mobile App for Public Safety - FirstNet Certified™
HipLink Mobile provides a highly secure mobile communication solutions for critical messages and notifications that is FirstNet Approved. Public safety entities trust the reliability of HipLink to deliver messages. The encryption employed meets the highest security standards for control of data on a smartphone or tablet and is CJIS compliant.
The FirstNet Approved HipLink Mobile App is as an alternative to SMS when carrier enterprise protocols are not available or are too costly for internal staff, outside agencies or even volunteers. Secure chat allows for conversational messaging and can be used with other mobile users with full audit trail. Use it anytime you need extremely reliable delivery with complete tracking.

Because the HipLink app can operate on either the cellular network or on your own broadband, you have complete coverage, no matter what the situation.   
HipLink Real-Time Mapping 
Alert Screen
Alerts sent with the mapped target location shown
The locations of others who have been sent the alert.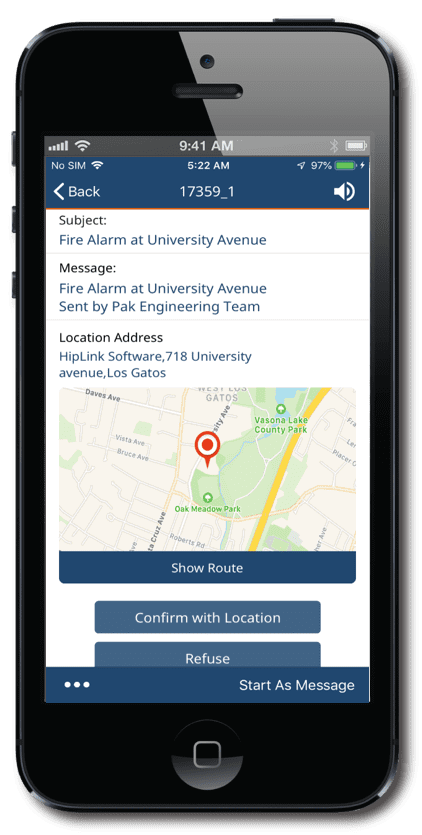 Map Screen
Detailed map shown on view
See status and directions to the incident
See who else is en route to the incident
Real-time updates for all responding.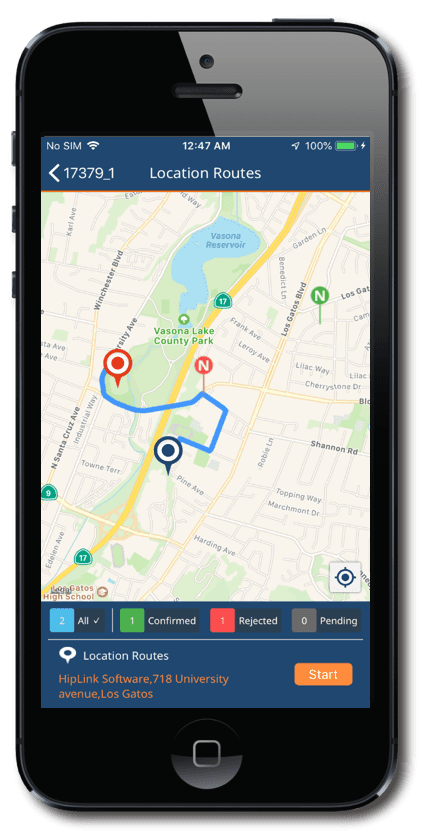 Learn More