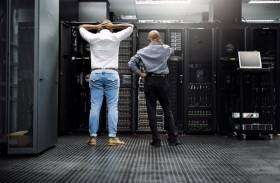 This is the first in a series of posts on ways to mitigate the costs of IT downtime by improving communication. As the proverb goes, "the best time to plant a tree was twenty years ago. The next best time is now." Ask PG&E if an ounce of prevention might have prevented a ton of heartache.
The Costs of IT Downtime
You don't have to tell anybody that IT downtime is a problem for any company, but you can bet that defining the cost of that downtime can change the conversation about how and when to deal with it.
Continue reading
Last modified on