HipText+ Desktop SMS Chat Service
A Service for Sending a Text Message from Computer to Cell Phone
HipText+ is a business SMS text software platform for 2-way text conversations from a desktop PC interface for when you need to send a text message from a computer to a cell phone. A complete conversational desktop interface for real-time, 1-to-1 messaging connecting organizations and businesses with their people in real-time.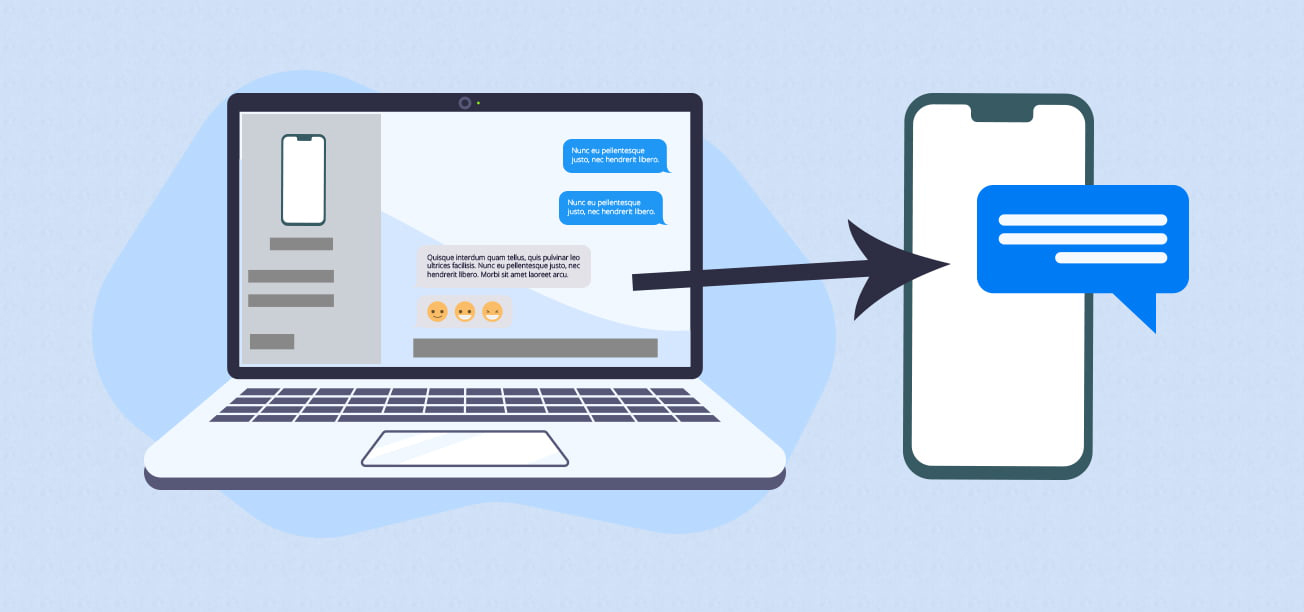 Texting has become a preferred method of communication with almost everyone having a cellular phone.
SMS messages have a 98% read rate
Majority are opened within minutes of receiving
People are 4 times more likely to open an SMS message over an email
How it works
Start a business-class desktop SMS conversation from a web interface. Simply enter any phone number and have a 2-way text conversation. There is an inbox to manage everything both in and out and access is controlled by HipLink's built-in permissions.
See the delivery status update of every message with features to export the data. This conversational texting feature enables organizations to have engaging real-time conversations with employees, patients, the public, customers, candidates, and any other group that's important to you. See better engagement with real-time conversational business texting.
Desktop SMS Features:
Universal interface to manage all communication
Manage conversations
Searchable message history
Receive inbound text messages
Copy and archive conversations in any software
Flexible. Powerful. Easy-to-Use. For any business or organization.
Public Safety
Healthcare
Utilities
Inter-office communication
Schedule or confirm appointments
Employee Scheduling & Dispatch
Customer Service
Connect to employees, candidates, patients, responders, citizens, customers, and more.