HipText SMS Text Service
Text Message Aggregation Service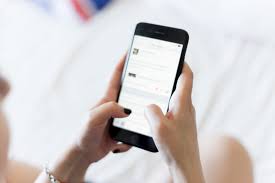 In today's environment, highly reliable, enterprise- grade SMS text message delivery is essential.
This type of messaging typically requires a special messaging plan to be established with each cellular carrier. Many times, these plans are limited, and they can be difficult to establish. The other challenge is using the cellular enterprise messaging products on a particular network for cross carrier messages is not reliable long term.
HipText is a cloud-based communication service that provides a specialized messaging platform geared specifically towards enterprise- grade use cases. This solution provides the organization with secure connectivity for submit messages to be delivered to any phone, worldwide.
For sending text messages from your desktop PC to any cell phone see HipText+ Desktop to SMS.
2-way for Improved Effectiveness
A bi-directional communication stream via SMS gives added power to your alerts by automatically showing real-time status as well as any communication from the field. 
The HipText service supports both 1- way and 2-way text messaging aggregation service for individual, group, or mass notification providing enterprise message delivery, independent of carrier messaging plans. This is a natively developed service that is fully integrated into the HipLink platform and internally supported.
How it Works
Messages can be sent either 1-way for notification or 2-way when expecting a response, all this is logged in reports and can be programmed for further action.
MMS Support
HipText has full support for Multimedia Messages and a User can send multimedia attachments to a HipText receiver.
Reporting
With full tracking, HipText can report success to the cellular carrier and the handset, while showing all responses in real time. All of this is tracked in reports.
USE CASES FOR HIPTEXT
HipText can be used to supplement carrier relationships
Provides enterprise grade SMS for regional carriers 
Uses a backup for carrier failures
General Public Notification
When it's either difficult or not possible to identify an individual's carrier, HipText can be used 
Challenges of Tracking Internally an Individual's Carrier
In larger organizations, the cost of tracking an employee's carrier and changes that are made can outweigh the benefits of direct carrier connections
For more information: