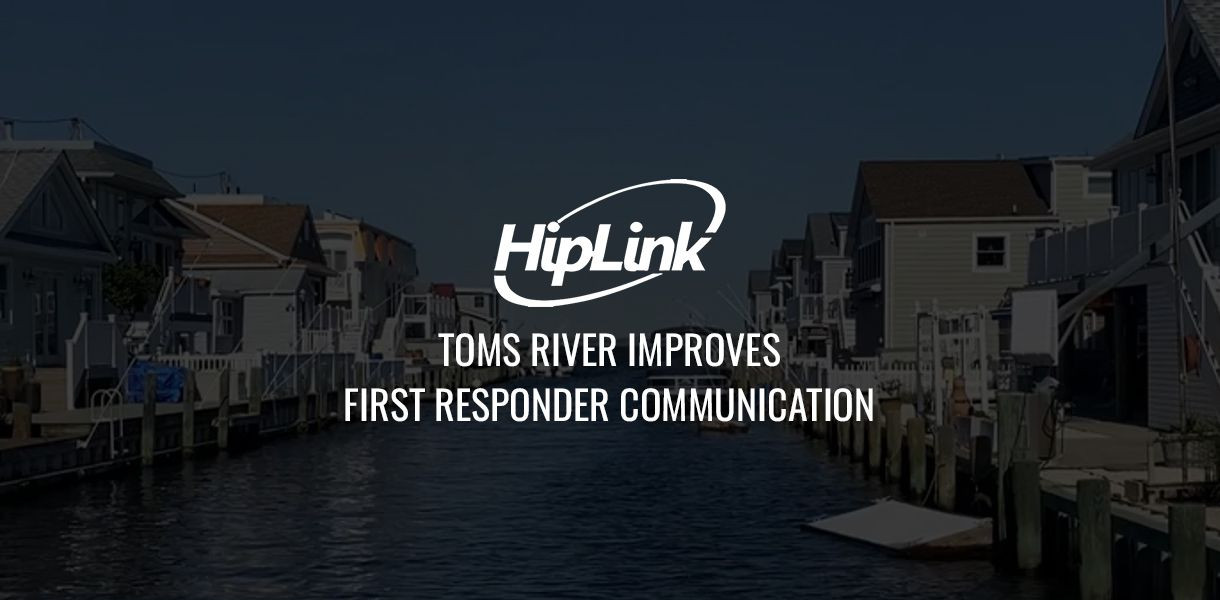 No one needs good communication like first responders. The information delivered by dispatchers can mean the difference between life and death, and a single missed message could mean a lost life. The New Jersey town of Toms River found itself facing a crisis. They dealt with hundreds of callouts a day and the old system simply couldn't handle that volume of dispatches. It was time for a fresh solution. Lives depended on it. 
Not only is Toms River the county seat, but it serves as an evacuation point, vacation destination and has a military base nearby.
The demands for emergency services changes with each season. While flexibility is on every business's shopping list, it's harder to achieve than many assume. First responders deal with a wide range area, including barrier islands that have to be accessed through neighboring towns. They cover a lot of ground, and with all the seasonal guests, it is easy for callouts to become overrun. 
This is exactly what happened. Toms River relied solely on a radio paging system to handle callouts and dispatch. The police, fire department, and ambulance staff all used the same system. It didn't take long for it to reveal its flaws. In addition to its limited capacity for callouts, the radio system didn't work well for officers at the edge of the system's range. The calls never reached those answering calls from inside structures like shopping malls and apartment complexes. It was a dangerous gap in the first responders' communication network. 
A nine person team examined the situation and found the best solution. Although the radio system was a time honored part of the dispatch network, it needed supplemental technology. A CAD system joined the team, accompanied by HipLink notification software. The result was a system that used radio, but did not depend on it. First responders received notifications and information via their cell phones, and not just the station radio. This not only ensured all relevant parties had up to date dispatches, but it also provided a backup in case of radio failure. 
It didn't take long for the new system to prove itself. When the radio dispatch system failed, firefighters still received the callout via text. They managed to contain a kitchen fire that might otherwise have grown out of control. Toms River first responders are also getting ahead of emergencies by managing planning with Office of Emergency Management. Now they can interact with commercial cell carriers and it's easier to warn officials and residents about impending danger. The town's preparedness for hurricane Irene was a practical demonstration of how well prepared the first responders were.
First responders don't have easy jobs, but the right communication software can make their roles easier to manage. With the right planning, they can even get ahead of natural disasters and seasonal increases of water-related accidents.
Read the case study HERE.