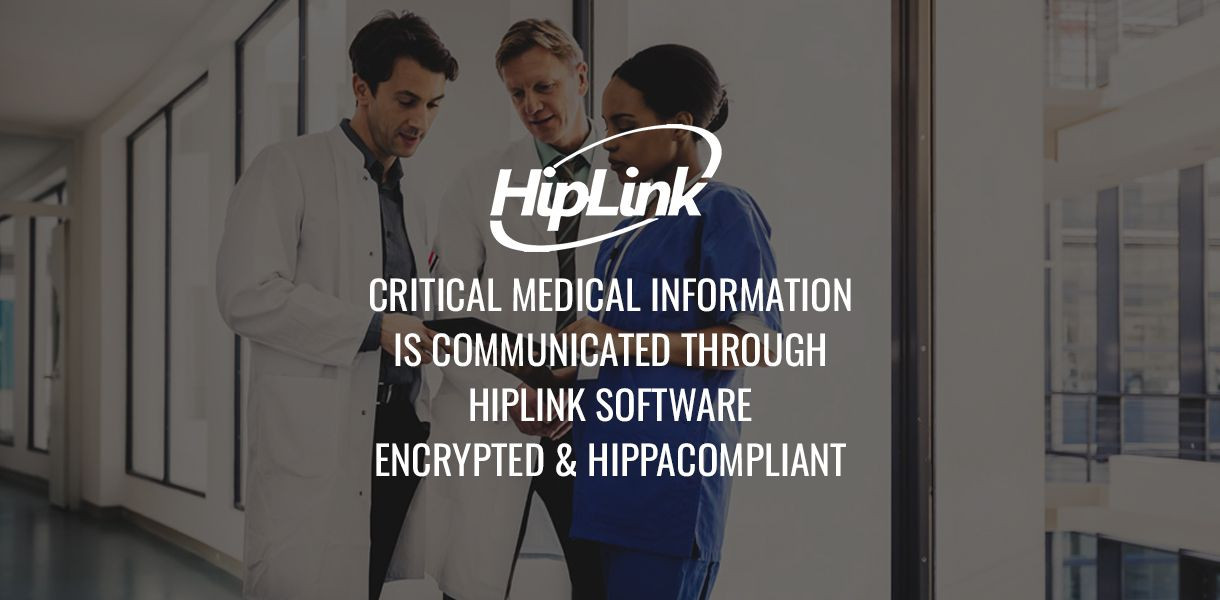 Communication matters. It matters, even more, when you work in a medical setting. Thankfully, HipLink is always here to help. With HipLink's communication software, you get a range of options from desktop communications, emergency alerts, and integrated application paging. The HipLink Mobile app can help enhance communication even further. With the fastest communication and the strictest adherence to HIPAA regulations, HipLink helps keep communication open, saving minutes, and saving lives. Here are just some of the ways that you and your team can communicate through HipLink.
 Patient Data
HipLink provides one of the easiest, ways to share patient data. This entirely web-based medical communication software allows physicians to access all relevant information in advance, to receive clinician reports quickly and safely, and to check patient information from anywhere, all at the touch of a button. Thanks to HipLink's encryption and other security measures, only those who need encrypted, secure patient information may access it. The patient's privacy is protected while all medical personnel have what they need to provide the right care. As a result, patients will have a better and healthier experience while in your medical care. 
Changes and Updates
In a hospital or other medical setting, patient information can change in seconds. A patient may react poorly to medication, for example. Whether it's a full-blown emergency or just a small shift, the patient's care plan will have to change. That's why your medical communication software has to work fast. Thankfully, HipLink does just that. With HipLink, medical personnel can communicate securely over video and Wi-Fi calling. This communication means better, more accurate care for patients. It means a reduced door-to-needle time. With HipLink's reliable communication platform, patients have better outcomes. 
Medical Communication Software
Are you looking for the perfect communication software for your healthcare industry? With HipLink, you get the fast and compliant communication that you need to improve patient care. Better patient care means better patient outcomes. Get started by requesting your free demo today.