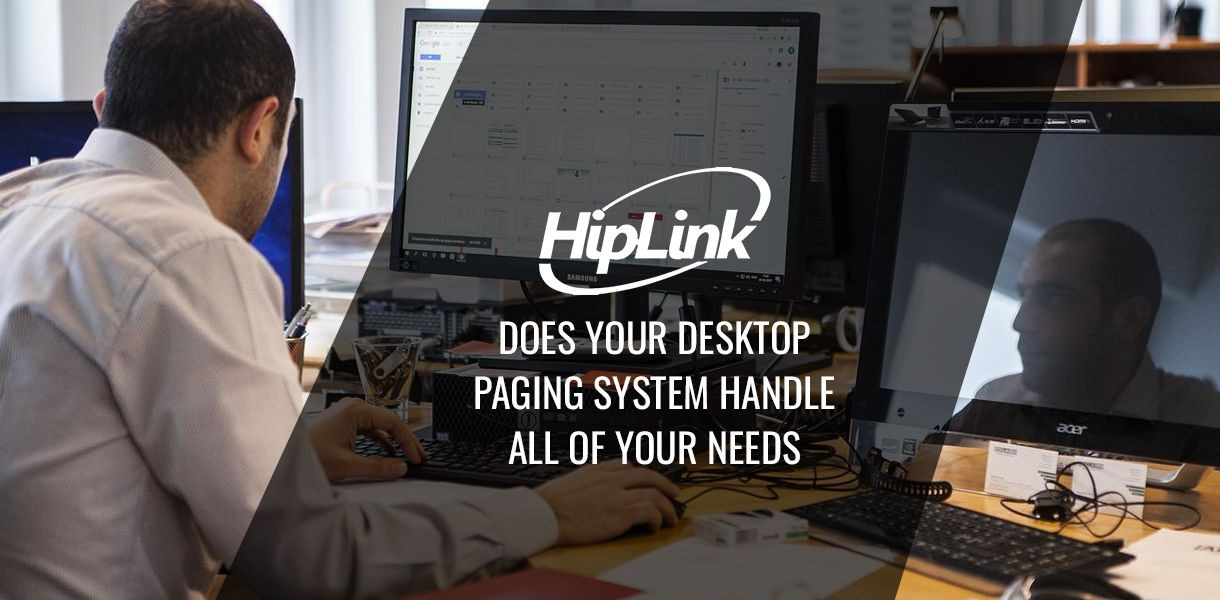 Are you getting everything you need from your desktop paging software? Is your enterprise texting service providing you with the best communication? If you're using HipLink Software, then the answer to both of those questions is, "Yes!" HipLink's full-service communication software provides businesses the critical notification support that they need. 
Mass Notification and Targeted Communication
When it comes to desktop paging, enterprise texting, and other forms of business critical communication,
you need to make sure that your messages always get delivered, and delivered to the right people. That's exactly what HipLink does. Do you need a mass communication resource in case of emergencies? HipLink provides fast, reliable notification resources for mass alerts.
What about more specific communication? HipLink also provides targeted communication resources so that the correct parties can take action, fast.
Scalable for Any Business or Organization
How scalable is your communication software? Does it seamlessly fit your organization's needs? With HipLink Software, it can. HipLink's services such as desktop paging, enterprise texting, and more are all completely scalable. When you don't have the right amount of resources, your communication can stagnate. Don't wait until an emergency to find out whether or not you have what you need. Get HipLink and rest assured that you have all of the right resources.


Third-Party Integration
Communication software such as desktop paging software should offer as much simplicity as possible. That's why HipLink has seamless third-party integration. You can integrate HipLink Software with any third-party application so that you don't have to change your entire system. Furthermore, HipLink supports all carrier communications and protocols. There's no need for added complications with HipLink.


Absolute Support
You need communication software with absolute support. After all, what good is communication software without communication on all levels? When you need help or have questions about your software, the HipLink team is on your side. We offer support at every step of the way, whenever you need it. Don't settle for a software team that isn't there to support your needs.


Desktop Paging, Enterprise Texting, and More
Whatever your communication needs may be, HipLink is ready to take care of them with top-level, premium communication. With desktop paging, enterprise texting, and more, HipLink provides precise, fast reliable notification software. Want to see what HipLink can do for you? Request your free demo today.