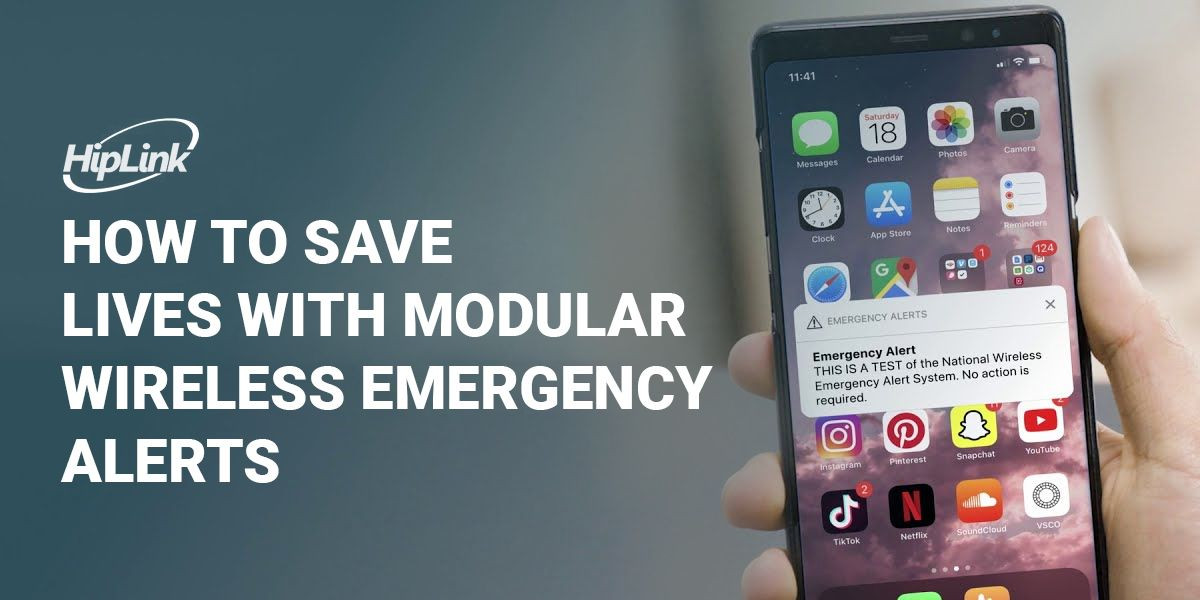 In life-threatening situations, timing is everything. Accurate and timely alerts can be the difference between life and death, especially in natural calamities where the lives of scores of people are at risk. Multiple channels and technologies like the news networks and the internet have been used as a tool to quickly pass information that can potentially save readers from imminent danger.
But none of these methods has been as effective as the IPAWS Wireless Emergency Alerts (WEA) from FEMA. This technology sends alarms that are location-specific. Those in danger can be notified any time, day or night, with message about the approaching threat.
There have been numerous instances where IPAWS WEA saved people just in time. The wireless alerts notify you of anything from tornadoes to child abductions within your area. Here are some of the ways you can save lives with modular wireless emergency alerts:
Deliver Information Quickly and Efficiently
When disaster strikes, you have a limited time to notify as many people as possible to move to a safer location or barricade themselves. The longer this information takes to arrive, the harder it is for potential victims to take appropriate measures to protect themselves and their families. With modular wireless emergency alerts, you can reach thousands of people quickly and send accurate warnings.
Send Alerts Across Multiple Platforms
With multiple generations consuming information through different avenues, relying on only one or two platforms can be catastrophic. One of the secrets to maximizing the number of people you reach using emergency alerts is casting your net wide. There are multiple platforms, and the more platforms you use, the higher the number of people you can reach. Using mass notifications IPAWS can expand reach and ensure as many people as possible receive the alert.
Send the Right Alerts to the Right People
One of the greatest challenges of event notification is to alert the affected people without creating panic among others. In many cases, mass texts are sent out to unrelated citizens, creating confusion and stretching limited first responders' resources.
Modular wireless emergency alerts ensure agencies and organizations can send accurate alerts according to geographic location and type of emergency. This ensures emergency teams have complete control over the situation by providing citizens with the correct safety information to mitigate casualties and increase preparedness.
Agencies Can Curb the Spread of Misinformation
Wireless emergency alerts ensure the masses receive information from a consistent, authoritative source, which helps curb misinformation. Delivering alerts from a reliable source reduces the reaction time from the people receiving the alert because they deem the source reliable, which can greatly reduce casualties and increase efficiency.
Customizing Alerts to Your Organization
Not every organization will have the same requirements for sending wireless emergency alerts. The alarms must be customized to the needs of the organization to increase delivery efficiency and effectiveness. By customizing the alerts, you can ensure the recipients understand them with the same intent the organization had when sending the alerts.
Closing Remarks
Modular wireless emergency alerts have saved countless lives since their inception. With the IPAWS WEA system, you can continue sending life-saving alarms to your citizens quickly and reliably. You can try the software for free or contact us for more information on how you can save lives with modular wireless emergency alerts.