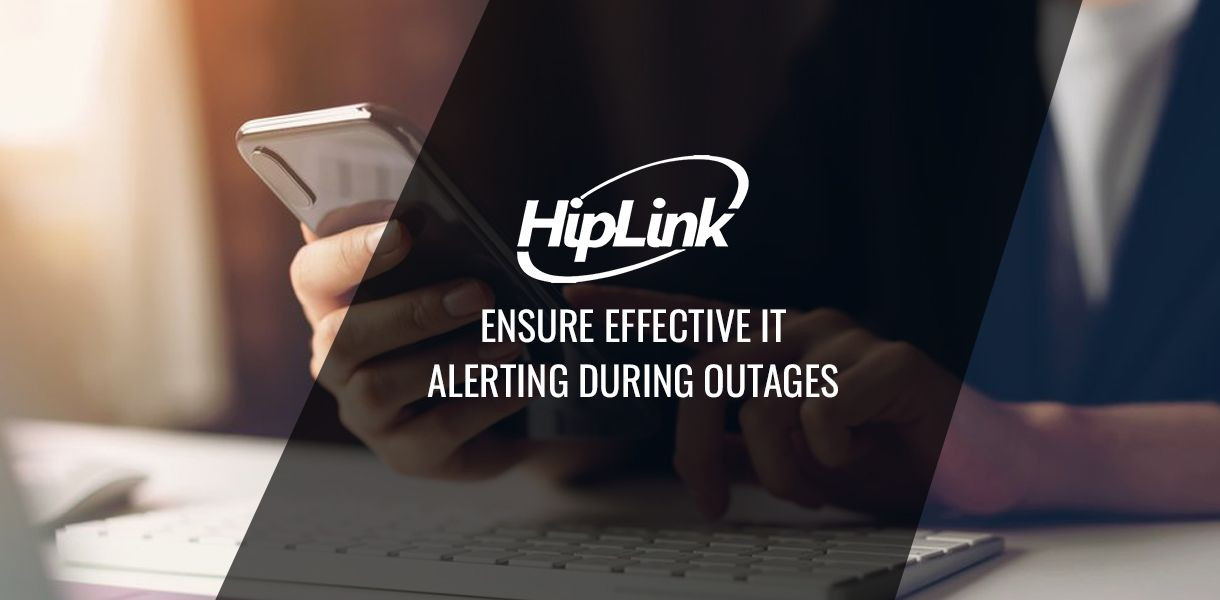 In the business world of today, IT infrastructure downtime is unacceptable and bad for business. Worldwide communication must happen in seconds. Even when aspects of network infrastructure are unavailable the rest of the world continues to work. 
One of the issues facing companies today is IT alerting. Many systems have appropriate support to alert the right IT personnel in the occasion of an outage. However, what happens when the communication method for your alert structure is the part of the system that is down?
In the case study that follows, we look at a law firm that experienced this issue and how HipLink provided an effective solution. 
When a large national corporate law firm identified gaps in its IT alerting system, the company's network monitoring application was robust and fired off emails to IT staff when issues arose. This system worked well, using email as the emergency line by which personnel received messages. 
Challenges arose when the right people were not receiving intended messages. Other concerns were what would happen if the email server was part of an outrage and what mechanism would key IT staff receive alerts. 
The law firm needed an additional layer of IT alerting, a way to use dial-up messaging as a workaround when email was unavailable. Employees of the firm that needed constant access to data used wireless laptops and mobile phones. The firm needed a way for the IT systems to communicate with these devices other than email. 
The answer to the problem was HipLink Solutions' wireless alert notification software. As the firm already used Microsoft Operations Manager and SMARTS, HipLink integrated seamlessly to offer a workaround in the case of emergency. HipLink's wireless alert notification software integrates easily to several host protocols. These include TAP, WCTP, SNPP, SMTP, DTMF, and HTTP. These terms are IT-speak for it works with all the commonly used language protocols used to communicate in the digital world. 
In this case, the law firm used TAP. The TAP protocol is used to easily send messages over landline modems, bypassing any internal systems that may be affected by an outage. This workaround allowed for specified IT team members to receive alerts even when email was not accessible. 
HipLink's industry-leading programs and team offered an innovative solution to a simple problem. IT alerting systems help ensure that the right people know about issues so that resolution happens fast. Less down time equals better customer experiences, greater revenue and better business relationships.