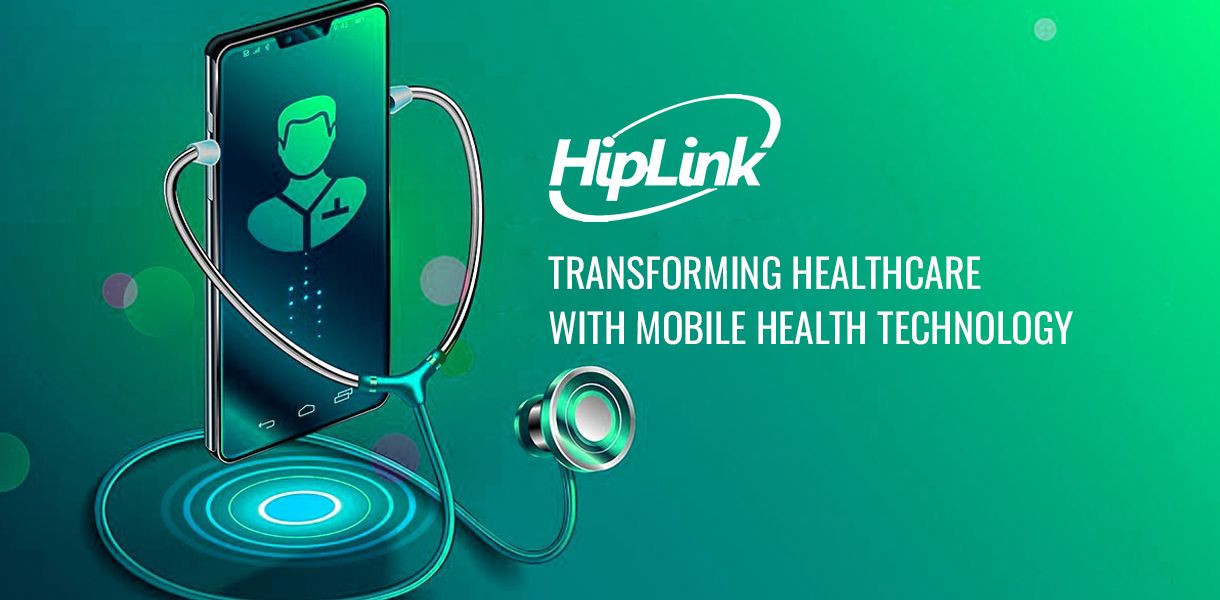 Mobile health technology is transforming the entire healthcare system. The combination of innovative data analytics and mobile technologies are simplifying the methods used by healthcare professionals from the patient care experience to healthcare administration.
Healthcare providers faced obstacles with mobile health technology lacking essential protective measures as they relate to shared patient information, ensuring conformity of mobile devices with EMRs, and concluding which apps were the safest and most effective.  Today, the efficacy of mobile health technology has proven successful.  With access to a fully optimized, real-time, reliable mobile health app, healthcare providers have immediate access to vital information and the ability to share it with other pertinent team members. 
The Future Is Now
The 2015 HIMSS Mobile Technology Study consisted of 238 respondents who suggested that healthcare organizations are widely beginning to deploy mobile technologies with the aim of engaging patients within their organizations. Importantly, many of the respondents cited a need to fully optimize and leverage the diverse capabilities offered by mobile technology and platforms.  For example, almost 90% of respondents reported maintaining mobile devices to engage patients at their organizations. In addition, 47% of respondents indicated that implementing mobile services for access to information is a high priority in the future.
The prevalence of mobile technology in the health care industry is rapidly increasing as programs and applications for smartphones and tablets have progressively advanced. Mobile health technology (commonly referred to as mHealth) possesses the capability to improve patient care and boost efficiency of the staff and procedures.
In order to successfully incorporate mobile health technology into an organization, healthcare administrators must ensure that the app meets certain criteria:
1.    Does it offer timely and immediate access to information, whenever and wherever?
2.    Is it able to perform multiple tasks efficiently without having to switch from app-to-app?
3.    Is it organized to provide current, accurate, unbiased, relevant, and essential content during moments of care?
4.    Does it allow healthcare providers to receive and review the information they need, when and how they need it?
5.    Does it seamlessly connect with EMR (or EHR)?
6.    Does it help healthcare providers be more productive in and out of the office?
By using a mobile device to input data and update patient charts, a healthcare provider is able to spend more time with the patient and less time on the computer. 
Secure Text Messaging
 Secure Text Message (STM) is used for securely sending and receiving texts and picture messages with an assortment of other mobile devices and workstations in a HIPAA-compliant manner.  Secure text messages are encrypted while being transmitted to meet the protection requirements PHI (Patient Health Information). 
By implementing an STM app, a healthcare team can communicate with colleagues in real time to rapidly address the needs of a patient.  Speeding up the process of ordering tests, lab results, and medications, affords the healthcare provider more time for more patients. 
HipLink offers an outstanding secure text messaging platform that works in real-time on Apple or Android phones.  The user can send secure text messages, encrypted for HIPAA compliance for both messages and attachments from a desktop computer and directly from the phone. HipLink Mobile provides a highly reliable and secure text messaging system.  Even if a user is not logged in, HipLink will alert the user and give them the option to login quickly. The sender will know the status of the message in all cases, whether it is pending, delivered, when it is read, and any responses – either phone-to-phone or desktop-to-phone.
By using Transport Layer Security (TLS), HipLink ensures the confidentiality of messages at the highest level of HIPAA compliance.  A very distinct feature HipLink has developed is a "single session" handshake process.  With this method, the TLS encryption key is constantly changing for each and every communications session between the HipLink server and the device.  This makes cracking the encryption virtually impossible as the key is constantly regenerating with each communication. 
Additional Features
 HipLink also offers several other standard and advanced features with the Secure Text Messaging app.  Some of these features include:
Use message templates to promptly compose new messages and spend less time typing

Control your status by toggling between the "available" and "not available" mode

Quickly silence or mute all pre-defined alert setting for all severities to vibrate

Attach location coordinates

Execute pre-programmed custom commands and templates

Full administration and management controls

Draft messages, set Favorites, define alert tones

Streamlined workflows offer efficient functionality for all tasks
By incorporating HipLink mobile health technology into a healthcare organization, not only does the organization operate more effectively and efficiently, the satisfaction, engagement, and care of patients is vastly improved.  For more information about our mobile health technology including HIPAA Compliant Text Messaging, visit HipLink or call 1-800-524-7503.