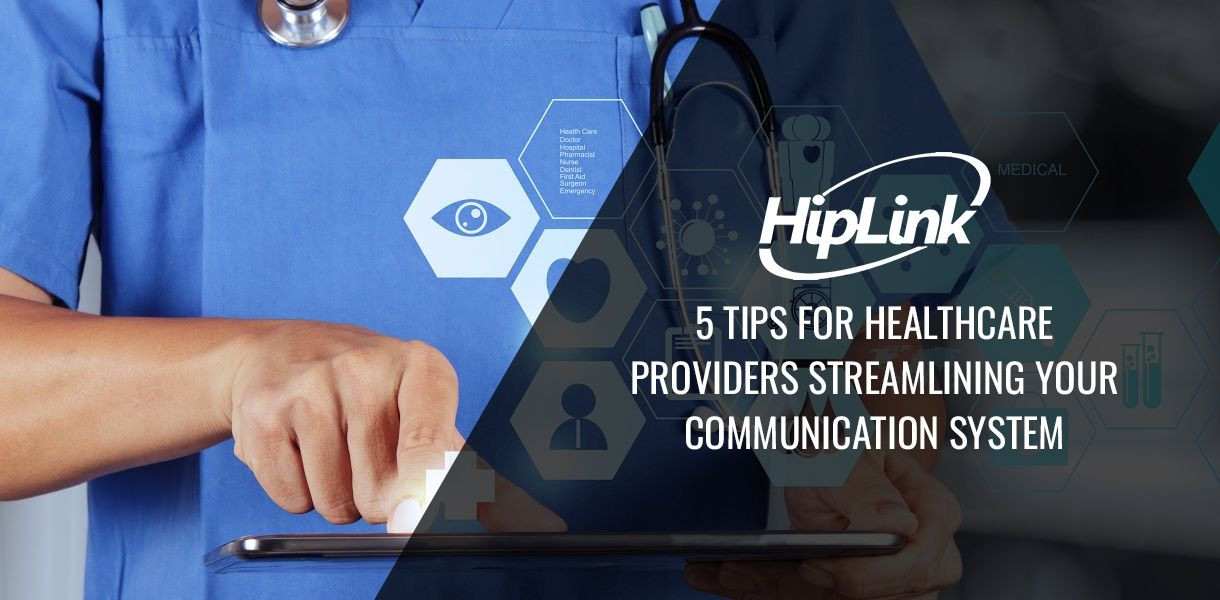 With all the buzz about artificial intelligence, machine learning, and the internet-of-things that's taken hold of medical advancement, it's easy to forget that the average hospital still relies on disparate, legacy communication systems. HipLink Software solves this problem.
The benefits of HipLink unifying communication systems under one platform are numerous. Here are five strategies that healthcare providers can use to help streamline their internal communication.
1 - Make Dependability a Priority
Current communication channels in hospitals lack dependability; there's no one communication protocol that guarantees the message gets there. Unanswered pages or unread texts mean clinicians are at a standstill until the appropriate person is located.
Instead, IT staff should look to integrated communication solutions that use structured flows to automatically connect with the right person. These systems use built-in, automatic escalations and flowcharts to determine who should be contacted next—and then connects with that individual until the issue is resolved.
2 - Message the Right Person at the Right Time
In large organizations, it's difficult to locate specific individuals or teams without alerting more people than necessary. However, a comprehensive communication platform can connect directly to a clinician's device, whether it's a smartphone, pager, IP phone, or even desktop. These solutions can be customized for specific users and may include anything from billing errors to emergency codes from a patient's bedside monitoring system.
3 - Consolidate Your Transmissions
The sheer number of communications sent in hospitals makes it hard for physicians to know which alerts are true emergencies that require medical intervention. Alarm interruption is becoming a real issue. By switching to a centralized communication system that targets the right person only when they are needed, physicians can rest assured that every alert they receive actually requires attention.
4 - Reduce Your Number of Devices
Modern hospitals thrive on multi-channel communications that include texting, email, pagers, IP phones, and more. Each clinician needs the option to define the best means of communication for them at any time of the day or night and needs access to secure communication for patient information.
Newer messaging solutions offer a centralized platform for all communications. These communication systems reduce the clutter by providing a single platform to unite and efficiently communicate via these disparate channels.
5 - Create Templates
Every second counts for first responders and trauma teams. Rather than recording information by hand and sending it from person to person, imagine how much time would be saved with messaging systems that features built-in templates.
If a patient is being rushed to the ER, the trauma nurse can use pre-defined parameters and dropdown menus to populate a complex message quickly with all clinical data. This information can be relayed to the hospital's trauma teams and on-call medical personnel, creating a standardized information flow that is faster, more efficient, and more helpful to the clinical staff.
Communication Efficiency Saves Lives
Clinicians bear a heavy burden that can't rely on disjointed communications. If your organization still has a long ways to go in establishing efficient communication solutions, contact HipLink to learn more about our services or schedule a demonstration.