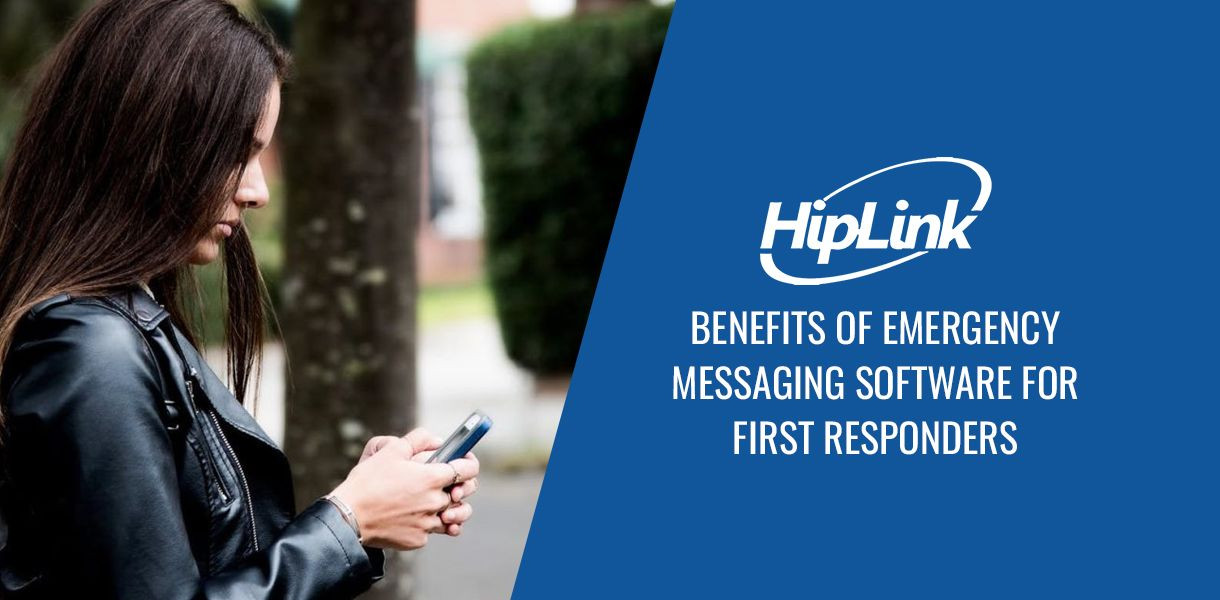 As more organizations turn to the use of emergency messaging software, first responders see a great advantage to having a system in place that uses this service. Hospitals, emergency management teams, and municipalities use emergency notification and mass communication programs to handle crisis management in a very efficient way. 
With this brought to light, police and fire departments, and emergency medical services have integrated these software programs into their daily operations.
The benefits span from unification and validity to response time and employee protection. With emergency messaging software, first responders can add an extra layer of protection to their job as the world continues to change. 
Emergency Messaging Software Provides Consistency
One of the greatest advantages of centralized emergency message software for first responders is that it creates a level of consistency throughout each department that can be used for unification and accountability. With the integration of these software programs, responders can communicate in an easier and more effective way across the same system. Once employees learn to use the system, they can initiate notification campaigns that greatly benefit all involved. In addition to unifying your department, you will also benefit from the regulatory compliance needed to disperse emergency mass notifications.
Employee Protection and Security
When you use a centralized software platform, organizations benefit from rapid and reliable information about their personnel. This helps to get credible feedback on who needs assistance and who has failed to respond with an update on their status. Not only will you be able to keep tabs on your employee's safety, emergency communication systems can enable you to quickly react to large-scale threats in your community. Major weather threats, pandemics, and terrorist activity can be rapidly reported across multiple platforms and to large numbers of people.
Emergency Messaging Software for the Public
Emergency messaging is also essential to the public at large. Targeted campaigns help avoid misinformation by distributing controlled messages that deter panic and rumors. Another benefit of the software is that it allows for faster response time with an increase in communication means. This benefit is particularly important because it can save lives. Through emergency messaging software, organizations easily deliver messages to large groups of people. If there is an imminent threat to the community, for example, police departments can notify hundreds or thousands of people at once. And, through acknowledgment receipts, organizations can ensure that the message has been delivered. 
A centralized system for emergency messaging is a great asset. It can provide protection to the responders, the public, and even help to save lives of those in danger. What better way to increase the outcome of any incident than to implement a unified system that is easy and effective.