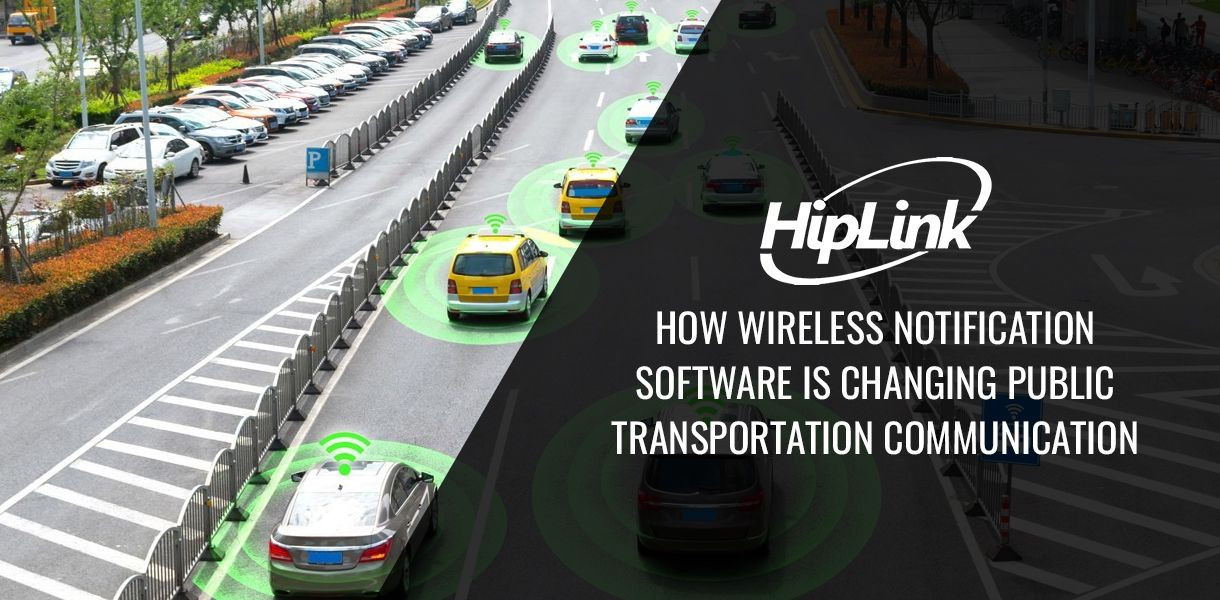 Wireless notification software has changed the way public transportation systems effectively communicate. Think about all the different modes of transportation available to people throughout the world today. Airliners, trains, trucks, and even small vehicles would not be able to function safely if there weren't proper communication systems set in place. 
Have you ever wondered where the updates come from on the electronic signs you pass on the highway? The transportation world has an intricate communication system to handle emergencies, reduce traffic buildup, and notify travelers of interruptions on the road.
As the world continues to change, wireless notification software allows you to enjoy a safe and stress-free trip by land, rail, air or sea. 
How Wireless Notification Software Works
Each day, twenty-four hours a day, some mode of transportation is used throughout the world. The transportation system is an essential part of our economy, our community, and our everyday lives. So, how do pilots, conductors, and truckers keep an open line of communication to ensure that their passengers are safe? 
Through the integration of wireless notification software, the transportation industry can communicate large and small incidents that have the potential to disrupt business and risk the lives of your passengers. These powerful tools help a transportation company to communicate critical information in a fast and effective way. This is regardless of what device is being used, where you are, or what time zone you work in. Moreover, wireless notification software ensures solid coordination, fast delivery, and real-time communication that is essential to handle emergencies and to transport goods. 
This software doesn't only work within a company. Airport officials can alert maintenance crews, TSA employees, and airline representatives in the case of an emergency landing. Freight train conductors can jump into action when a piece of equipment fails with notification to emergency responders, public officials, and even media communication groups. And, delivery companies can save time and money by re-routing their trucks during road closures, traffic jams, and weather hazards. The possibilities are endless when you integrate wireless notification systems into your transportation company. 
Advantages of Automatic Notification Software
In addition to safety advantages, the use of wireless notification software can improve your transportation business. The software is designed to integrate with your existing software applications, dispatch systems, access control systems, and any other programming you currently use. And, you have complete control over who gets notified and when. Users can be defined through the system with specific permissions and departments. This allows the software to be used for individual needs without the risk of security issues. 
Because transportation problems affect large numbers of people at one time, the software is capable of handling tens of thousands of messages per hour. This will ensure that regardless of the demand of your transportation environment, your messages are delivered. Key personnel will be notified of runway closures, server failures, security breaches, weather warnings, or emergency response practices. Your messages will reach the right people immediately, so everyone involved can react in the fastest, safest way possible. 
The transportation industry relies on fast and reliable communication to operate safely and efficiently. When you integrate wireless notification software for your communication needs, you can be sure your company will work to its fullest potential. Wireless notification software guarantees that emergency notifications and road interruptions don't ruin the enjoyment of your passengers' land, rail, air, or sea trip.