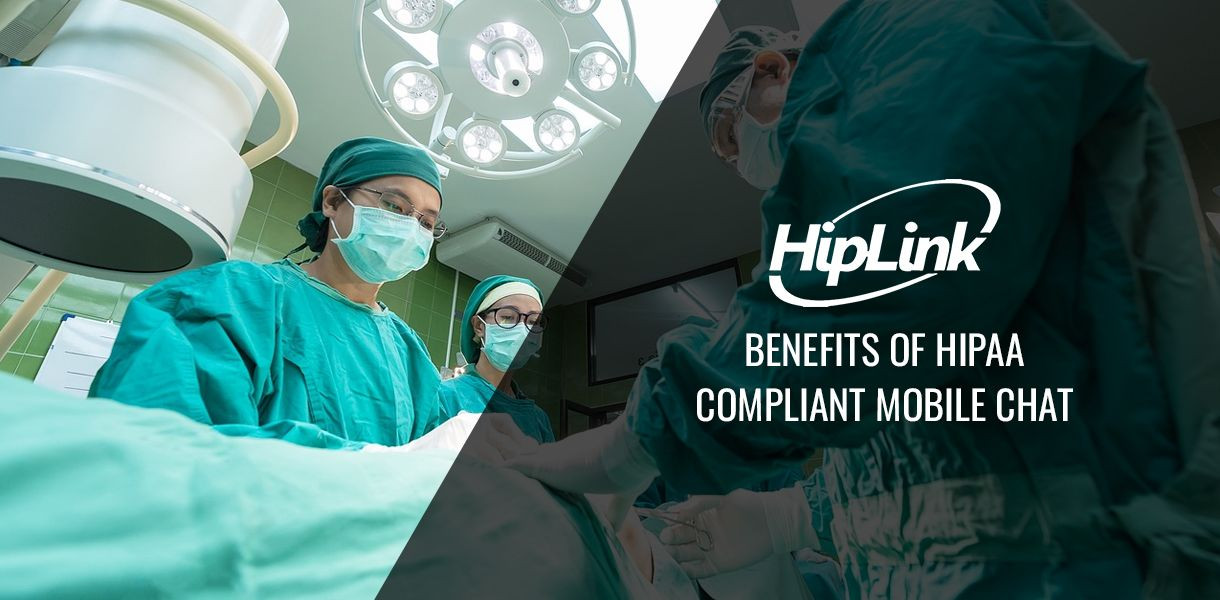 HIPAA compliance sets the standard for protection of patient health information ensuring security standards are followed. Provisions for patient privacy and security are necessary in all steps of patient care. Hospitals must balance the need for HIPAA compliance with a requirement for continuous communication between clinicians which can be time-consuming and frustrating. Whether it is between a physician and a nurse or an EMT and an emergency room trauma team, it is crucial that communication be not only immediate, but also secure. With HipLink Mobile, you can send HIPAA compliant text messages
to all medical personnel. It dramatically improves the speed and security of communication. Here are some benefits of HipLink Mobile's HIPAA compliant chat application.
Secure Messaging
Medical clinicians and personnel must be extremely cautious with sharing unsecure patient information even with their coworkers. HipLink Mobile allows providers to send HIPAA compliant text messages with full protection of any PHI. All messages are encrypted at the highest level for full HIPAA compliance while allowing for open communication between users.
HipLink Mobile's text messaging app uses the highest level of data encryption security both in transit and at rest. The "single session" handshake process in the encryption means the key is constantly changing. This short "time to live" makes cracking the encryption almost impossible. Doctors, nurses, EMTs, and other medical personnel can rest assured that the data they are sending is secure. Thus, HipLink Mobile's text messages can be used to send ePHI that can include patient identifiers, diagnosis, and history as well as current status without any worry of HIPAA violations. Any attachments sent over HipLink Mobile are also encrypted.  
Easy to Use
Not only is the HipLink Mobile App text messaging feature protected and secure, but it is also simple to use. It works on both Wi-Fi and cellular networks to ensure no gaps in service. Personnel can easily respond to messages via a one-click message response feature. Distinct alert tones make it easy to know when a message is received. Group messages are also simple to send and allow all members of a care team to receive the necessary information with features for automatic escalation.
Remote Device Management
An added safety feature and benefit of HipLink secure messaging is the remote device management capabilities of the application. This allows an administrator to do things like enforce general policy, disable access, or delete data. This feature further increases HIPAA compliance and patient security.
HipLink Mobile's secure messaging app provides medical professionals with a secure way to integrate HIPAA compliant text messages into their communication system and workflow. Improvements are quickly noticed with the speed and reliability of communication. Contact HipLink today to learn more about How HipLink Software empowers healthcare organizations with a reliable, complete communication platform.