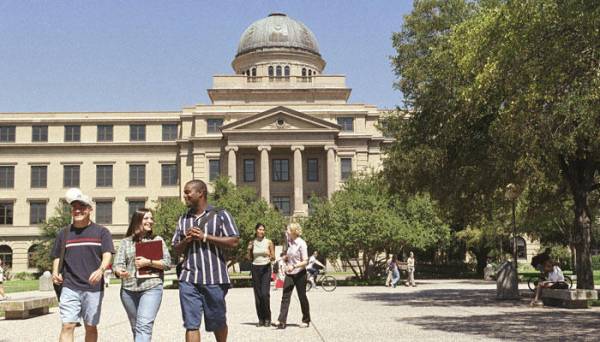 Universities are not immune to emergencies such as fires, weather crises, mass shootings, and infectious disease outbreaks. The key to combatting these emergencies to the greatest extent possible is preparedness. Administrators, professors, and students must be prepared for anything to happen at any time.
Looking back at the Virginia Tech mass shooting that occurred on April 16, 2007, the first 911 call came in at 7:15 a.m., notifying police there were at least two shooting victims at West Ambler Johnston Hall. At 9:26 a.m., an email was sent by the school stating that a shooting took place at West Ambler Johnston Hall earlier that morning. At 9:45 a.m., 911 received a call reporting a second round of shootings in the classrooms at Norris Hall. At 9:50 a.m., students received an email stating, "Please stay put," and notifies them that a gunman is loose on the campus. Then, at 9:55 a.m., university officials sent a third message via email and text messages to students regarding the second shooting. A total of 32 people were killed that day and 17 were injured by gunshots. Six others were injured from jumping out of windows to escape.
For this article, the main factors to consider are the times of the shootings and notifications. Approximately two hours and 15 minutes passed before an email was sent by the school. Two and one-half hours passed before 911 received another call. During the time gap in the shootings, it is known that the gunman mailed a package to a news channel. What else he did in these two hours will probably never be known. The questions that remain are: Could the second shootings have been prevented? How?
Planning Ahead for Mass Coordination
At a university, being prepared for an emergency situation is a complex process; however, for the health and safety of staff and students, it is imperative that plans are established to notify any and all groups within minutes. Ensuring an immediate, coordinated response is vital to lessening the damage in an emergency.
Implementing a tiered approach of notification for a coordinated response to a variety of emergencies will minimize additional panic and prevent misinformation. Today, virtually all members of a university, from the staff to the students, have smartphones or pagers. Utilizing these devices as a component of a coordinated response plan is crucial.
Based on years of experience, HipLink recommends a tiered approach always being sure your response priorities are clear. By using a combination of wireless notification to cell phones and pagers with notification beacons will ensure universities are using all of their available resources effectively and responsibly. A brief summary of a tiered approach is as follows:
Tier 1 – First Responders. Notifying first responders should be done using the fastest, most reliable text delivery method available. Universities should also be prepared to send follow-up texts regularly with updates.

Tier 2 – Administration, Staff, and Resident Advisors. These groups need to be quickly notified to inform them there is a situation and activate pre-defined response protocols.

Tier 3 – Teachers. The training and education of teachers can be a very important part of a coordinated response.

Tier 4 – Students. The student body should be notified through beacons as these can be specific to locations. They also have the ability to send updates as the situation changes. Using SMS or voice messages to students' cell phones only results in a complicated university response and burdens responses due to overloaded cellular networks.
HipLink can be used for standard wireless notification from either a desktop computer or with applications such as the university campus IT network. It can even send alerts from your building management systems and fire safety systems.
HipLink Features and Benefits
Providing a robust, secure, highly scalable wireless communications software system,
HipLink works with any data or voice-enabled wireless device. Connections can also be made through pop-ups on the computer screen as well as messages sent to notification beacons. All of this is completed from one interface. Some of the other benefits of HipLink include the following:
Advanced features for both voice delivery of messages and Interactive Voice Response (IVR) functions

A highly-praised intuitive and easy to use desktop interface. HipLink is a completely browser-based system which means a university has universal access to their notification system at any time, from anywhere there is internet connectivity available.

Notifying Students via desktop interface by sending computer pop-ups, digital signage, and notification beacons.

HipLink supports all carriers and all devices with no dependence on emails.

Grouping ensures faster message delivery of the correct messages or tasks to the right people at the right time.

Built-in failover functionality at the carrier and receiver levels guarantees message delivery even if the primary delivery method should fail. This is a huge advantage in an emergency.
These are just a few of the benefits HipLinkXS provides. Every university should be prepared and equipped for any emergency at any time. For more information, contact HipLink at 800-524-7503.
The Answer
With today's technology, the answer is yes – the second round of shootings at Virginia Tech could have possibly been prevented utilizing HipLink to notify all staff members immediately that there was a shooter on campus. The entire university may have been locked down within minutes and everyone may have been safe. It is cases such as the Virginia Tech shootings that require universities to implement one of the most advanced, reliable notification software solutions available.