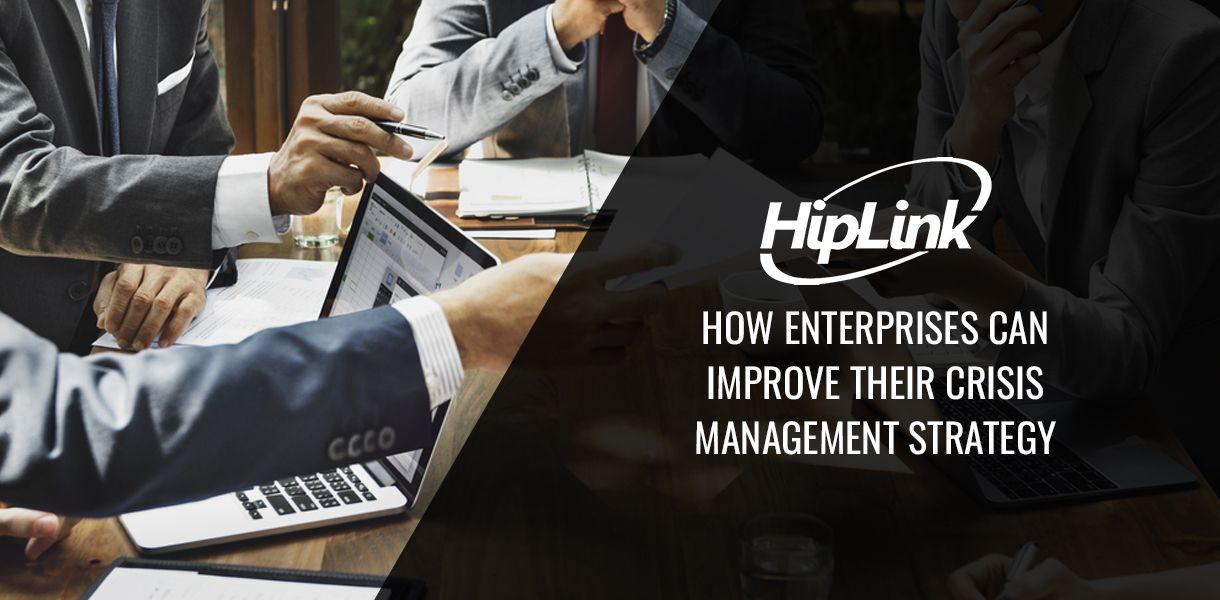 There is a shooter in the building.  A patient is missing.  A tornado is seven minutes away.  There is a major fire in the building.  Enterprises will inevitably face crises.  Preparation is key to effective crisis response management. If there is a shooter in the building, the facility is locked down and the police are notified.  This scenario should also include a previously prepared, very rapid announcement to the entire staff for everyone to stay where they are, lock the doors, and hide. Being prepared in this situation could save many lives by simply sending a message – if the messaging system itself is effective. 
In today's world, wireless communication is the most effective method of alerting the right people at the right time that there is a crisis.  Regardless of the time of day or night, wireless communication ensures that, once notified, team members can work together to effectively respond in a crisis.
Mass Notification Software
The wireless infrastructure consists of many different carriers using varying protocols.  With individuals and enterprises having different needs and tastes, it is impossible for every person to use the exact same wireless device.  The key is to make all the different devices work together. 
HipLink is wireless messaging software providing enterprises, law enforcement, fire departments, utilities, and emergency dispatch centers text and voice messaging capabilities to any mobile device and carrier.  A web-based collaborative software that supports your enterprise before, during, and after an emergency, HipLink can work as a stand-alone messaging system or be integrated with virtually any software – including computer dispatch systems, PBXs, or other software for the wireless alert notification component.  Whether you need to emergently notify 50 individuals, 5,000 individuals, or an entire city, HipLink is an established, proven emergency alert system that will meet your mass notification needs. 
A robust, secure, and highly scalable wireless communications software, HipLink's mass notification software has some of the following key features:
Alerts and notifications under a single umbrella to the widest possible range of devices: phones, pagers, fax machines, email, smartphones, etc.

Automatically switch communication protocols or networks when a disaster knocks out a key piece of infrastructure

Integrated mapping application sends alerts to very specific areas

Dispatch IPAWS from HipLink directly

Geographically target WEA, EAS, NWEM, COG to COG, and public feeds

Public-facing web sign-up module lets citizens specify the best means of communications
Notify the Right Groups at the Right Time
Grouping is a major feature of HipLink software that will improve your organization's crisis management strategy by ensuring the correct messages or tasks are assigned to the right individuals at any time, all the time.  These types of groups are:
Broadcast groups – everyone in the group receives the message

On-duty groups – allows for scheduled resources and alerts to be sent to particular groups at any time

Rotate groups – allows for even distribution

Escalation groups – allow for mission critical alerts that must be answered

Subscription Groups – individuals can opt in to receive updates

Follow-Me Groups – multiple receivers can be set up for one individual
A truly remarkable feature of HipLink is any group can be nested inside another group.  With this feature, an enterprise is equipped with powerful tools to easily build response groups within the organization. 
Unlimited Degrees of Permissions
If administration and upkeep are dependent on one unit in an enterprise, even the most robust solution can be inadequate.  HipLink Department Feature allows for distribution of administration and user functions to be delegated while still maintaining control.  Unlimited degrees of permissions can be assigned.  Smaller departments can support their own users, update schedules, and give permissions, ensuring that your wireless platform is always maintained and up-to-date with very little, if any, impact on the enterprise. 
Prepare, Respond, Recover
Utilizing HipLink, an enterprise is supported before, during, and after a crisis.  To prepare, an organization can perform test drills and see which areas need improvement, test carrier efficiency, assign responsibilities for responses, and more.  During a crisis, HipLink sends the most powerful alert notifications to all devices.  It allows one to see real-time status of resources, execute a response plan from devices, as well as perform remote applications from devices.  To aid in recovering from a crisis sooner, HipLink provides a performed detailed analysis of personnel response, carrier efficiency, and system performance.  This enables an enterprise to assess deficiencies and plan for faster responses in the event of future crises.
Maximum Reliability
In the event of a crisis, one of the very worst things that can happen is failure of the primary message delivery method.  The chance of this occurring with HipLink is non-existent, as HipLink has built-in failover functionality at the carrier level and the receiver level.  This means the message will be delivered even if the primary delivery method should fail. 
In the event of a crisis, you certainly want the best possible system for mass notification, alerts, and messaging to ensure the safety of your employees as well as protect your enterprise.  Integrating HipLink into your existing software is certain to improve your enterprise's crisis management strategy.  For more information, contact HipLink at 800-524-7503.