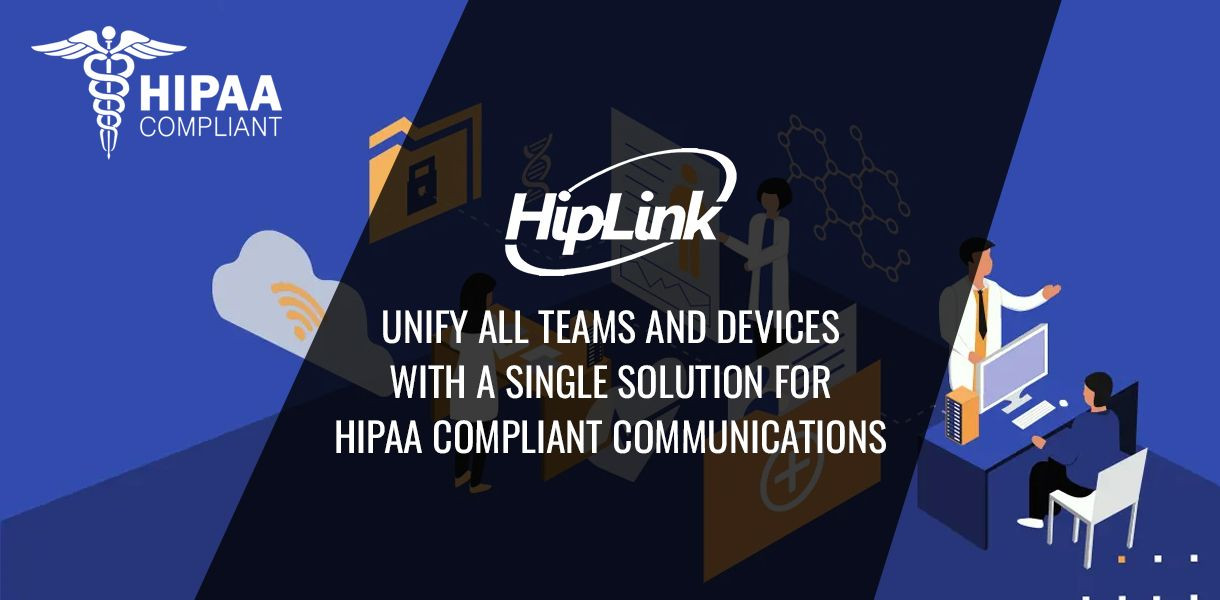 Healthcare organizations have long struggled with the challenge of unified communications. The demands of providing quality patient care while complying with HIPAA regulations can be daunting. However, there are solutions available that can help healthcare organizations to streamline their communications while remaining compliant with HIPAA.
Poor communication among healthcare professionals is a major contributing factor to medical errors. In fact, poor communication among caregivers accounts for about 50-80 percent of all sentinel events. These events are associated with higher rates of mortality, longer hospital stays, and greater numbers of complications.
The good news is that there are ways to improve communication in healthcare. One way is to use a HIPAA-compliant solution that unifies communications. 
Providers need more than just a text messaging
In our increasingly digital world, it's no surprise that healthcare providers are looking for ways to use technology to improve patient care. But text messaging is not enough to keep their communications secure.
With so many teams and devices in a healthcare organization, it can be difficult to keep track of who is using what and how. A unified communications solution can help with this by bringing all teams and devices into one HIPAA-compliant platform. This can help to simplify communications and ensure that medical professionals receive critical information regardless of their location.
What a unified HIPAA-compliant communication solution can do for you
If you work in the healthcare industry, then you know how important it is to comply with HIPAA regulations. One of the most important aspects of HIPAA compliance is ensuring that your communications are secure.
The Health Insurance Portability and Accountability Act (HIPAA) was enacted in 1996 to protect the privacy of patient health information. In order to comply with HIPAA, healthcare organizations must use a HIPAA-compliant communications solution. A HIPAA-compliant communications solution provides a secure way for healthcare organizations to communicate with patients and each other.
Here are four key things a unified single solution for HIPAA Compliant communications can do for you:
Unify care teams
The majority of healthcare organizations in the United States, including hospitals and physician practices, have a multitude of teams working across multiple locations. This can create confusion as well as delays in critical communications.
A unified HIPAA-compliant solution resolves this issue by providing an easier way for all teams to communicate with each other. As a result, healthcare professionals will have better access to important information and be able to complete their day more efficiently. This ultimately helps keep patient information secure and reduces patient complications.
Efficient collaboration
Collaboration among healthcare professionals is an essential component of patient care. A unified HIPAA-compliant solution makes it easier for healthcare professionals to communicate with each other, regardless of where they are located.
A unified HIPAA-compliant solution bridges the gap in patient care and facilitates a more efficient collaboration among healthcare professionals. By unifying care teams and reducing communication gaps, healthcare organizations will be able to improve patient care and 
Communicating with patients over the phone or in person can be tiring and frustrating. Ensuring that your organization has a unified HIPAA-compliant communications solution can help to reduce this frustration by providing a fully integrated communications platform. This helps to improve collaboration among medical professionals and also prevents delays in patient care due to confusion regarding team members.
Unified schedules and directory
If you work in healthcare, then you know how difficult it can be to coordinate patient appointments and schedules across different care teams. A unified HIPAA-compliant communications solution can help with this by providing a single place for patients to log into.
By unifying your communications, you can create a single online directory that allows patients to see all of the care options available to them. This can help reduce the confusion surrounding scheduling so that patients choose the best treatment option for them and allow medical professionals to manage their time more efficiently.
Get a HIPAA-compliant single communications solution from HipLink
HIPAA compliance with unified communications is a major challenge for healthcare organizations. But it doesn't have to be. The HIPAA-Compliant single communications solution from HipLink can help secure information in your facility while also enhancing compliance.
With HIPAA compliance as our focus, HipLink's HIPAA-compliant single communications solution is fully HIPAA compliant and meets all applicable federal, state, and industry regulations. To learn more about how a HIPAA-compliant communications solution can help you, try HipLink's communication solution for free today.