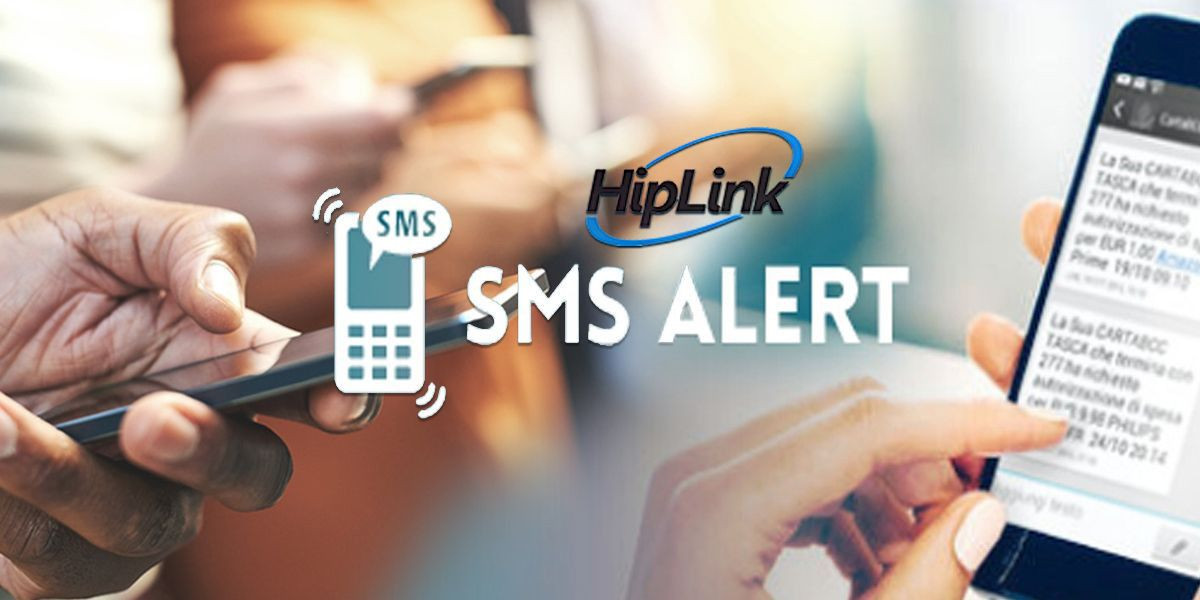 Life is unpredictable in today's world. You can't be too prepared for an emergency. Keeping your workers safe and informed is a top priority to avoid costly lawsuits and protect your business from service interruption. Traditionally, emails, push notifications, and phone calls were the way to go, but they're not as effective.
Today, SMS alert systems are the go-to communication solutions for mission-critical situations. This form of enterprise communication provides a quick and efficient way to relay critical information at scale.
Dig in as we detail how an SMS alert system is an invaluable asset for mission-critical communications.
Customized Communication at Scale
The popularity of mobile phones makes SMS alert systems a phenomenal success. People are conditioned to check their devices when they hear a new notification. That infinitely increases the likelihood of your team members reading an SMS text and acting on the information.
With an SMS alert system, you can relay messages to your entire workforce at once. You're assured the intended recipients will receive and read the message regardless of their locations. Text messaging is particularly important when relaying time-sensitive information such as inclement weather.
Exceptional Reliability
You can create a host of custom messages for every mass-critical scenario your business is likely to face and preset the messages in your SMS system. When/if the event happens, you can send specific instructions to your entire workforce with a single click of a button.
Once your employees receive the text, they can refer to the message multiple times to re-read instructions, verify details, or confirm follow-up procedures. Since most people use smartphones, you can include links with further instructions within a text message.
Hassle-Free Communication
You can integrate your SMS alert system with existing business solutions, such as ERP and CRM to make it part of your workflow. That allows you to create and send automated, personalized text messages to your employees.
Automating your SMS communication improves business efficiency and productivity. It enables you to send precise, data-driven alerts to employees for immediate action whenever the need arises. It reduces your team's reliance on time-consuming and error-prone manual input. Within an SMS alert system, you can organize recipients into hierarchical groups to protect critical data and information.
Eliminate Unnecessary Follow-Up
The best SMS alert systems allow you to create custom text messages, send them en masse, and track delivery. Once the recipient receives and reads the text communication, the system sends you a confirmation report. The confirmation report guarantees delivery, eliminating the need for tedious follow-up. Since members of your team understand their roles, they can promptly take the necessary action.
Eliminating guesswork from your communication process bolsters productivity and helps you create stronger teams. It also helps to guarantee worker safety during an emergency since you can track which employees haven't read their emergency alert. That lowers the number of calls your emergency team needs to make during a mass event.
Unlimited Access and Control
The best SMS alert systems are cloud-based, granting you unfettered access from anywhere. The typical alert system is user-friendly and doesn't require extensive IT knowledge. It comes with an intuitive dashboard so you can have the system up and running in no time. You don't need to hire an IT expert to manage your mission-critical mass event process.
You can quickly familiarize yourself with the features and customize the alert system to meet your specific needs. You can easily add users and create user groups for matchless communication. Most alert systems have message templates to help you hit the ground running.
Streamline Your Mission-Critical Communication Today
An SMS alert system is an asset in today's uncertain business environment. Besides keeping your workers safe, a practical and reliable alert system can help you streamline your workflow and improve productivity while giving you a competitive edge in the market.