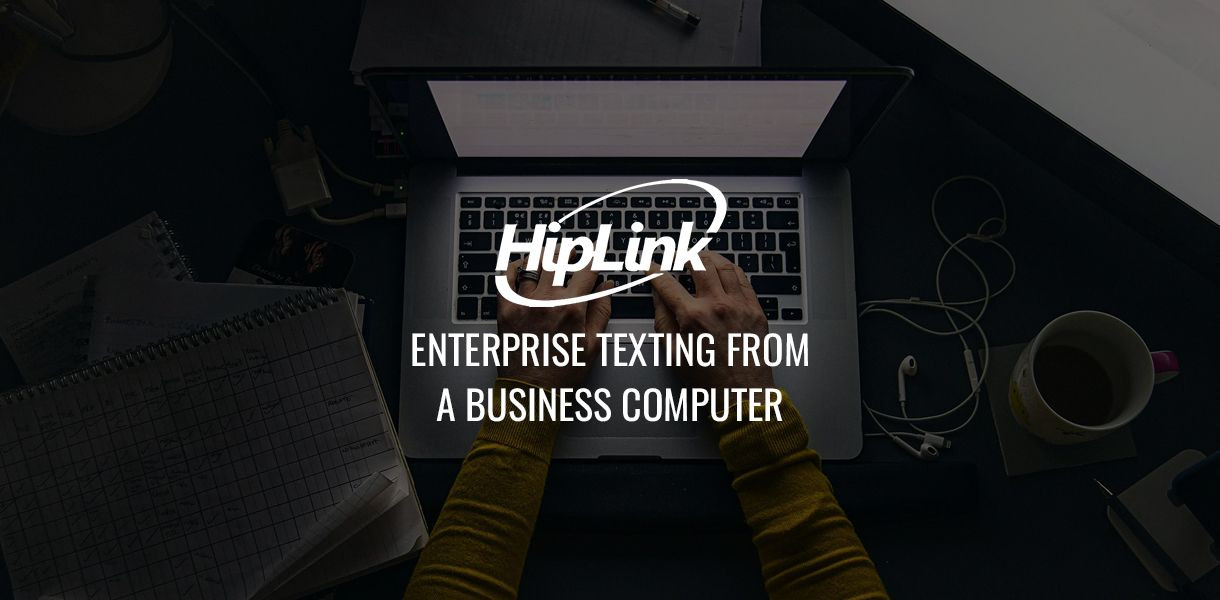 Interested in enterprise texting? Plenty of business owners feel the same way. Enterprise texting can absolutely revitalize a business's communication. As a matter of fact, when you use enterprise texting from computer systems, your business communication can experience all of the benefits listed below. 
Paging Systems
Texting from a computer is an efficient way to get accurate and effective paging. First of all, this provides convenience. When you can use your computer for enterprise texting, you get a centralized hub for sending and storing all messages. You have all of your information in one spot. Texting from a computer also gives you an easier way to get real-time reports and updates for all of your communication.
Secure Messaging
When you use enterprise texting from other computer sources, your messages stay secure. In fact, HipLink's business enterprise system offers some of the safest methods of communication. For example, you can make sure that your messages get sent to the right people - and only the right people. When sending sensitive messaging, you have the option to escalate critical messages or alerts messages automatically, until they are acknowledged. With HipLink's Powerful Grouping feature, you can easily define who is on-duty, who is included in the escalation, rotation, or broadcast group. This way, you can stay on top of any urgent situation that happens within your company.
No-Hassle Urgent Messages
When your messages come with utmost urgency, texting from a computer can remove a lot of stress and time and allow the message to have as much or as little details as possible. Of course, all of HipLink's solutions can give you the speed that you need. With HipLink, you can integrate automatic alerts into your existing system, making urgent communication easy. HipLink lets you establish an emergency plan that involves top-level communication. With HipLink, you can also launch emergency drill messages for practice and preparedness. If a real emergency occurs, your team will know exactly what to do.
Texting from Computer Systems
Ready to see how much easier your communication can get when you use texting from computer systems? Let HipLink help. Combined with the secure and easy to manage HipLink Platform, the HipLink Mobile App improves overall communication throughout the organization, regardless of location. Don't just take our word for it, though. You can try HipLink for yourself. Request your demo today.