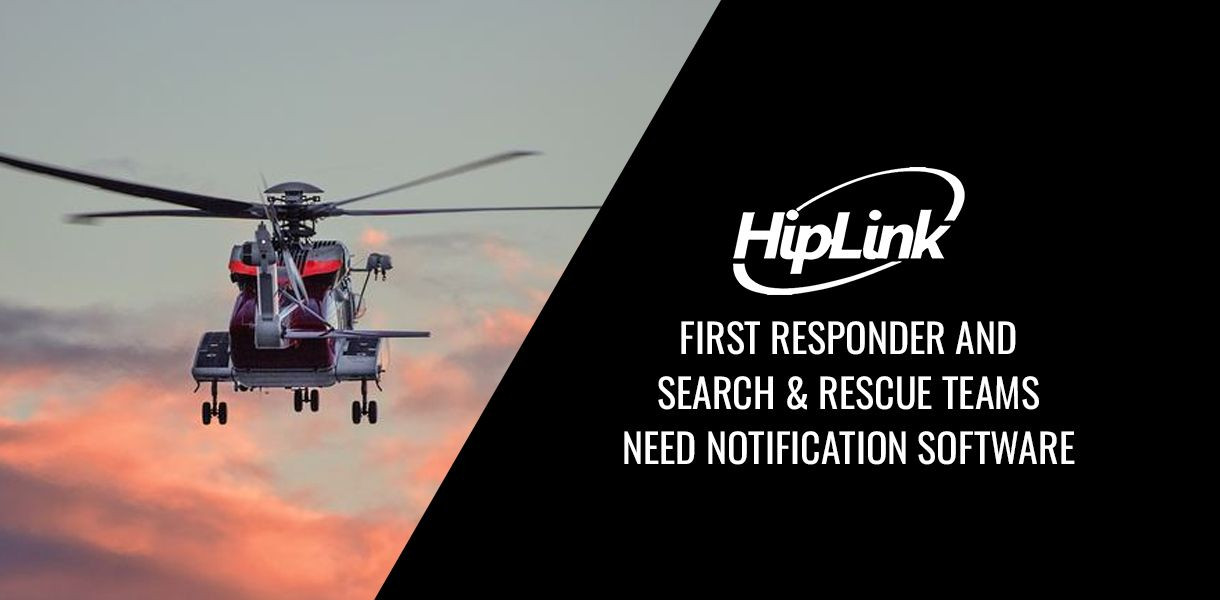 First Responder and Search and Rescue teams need notification software they can rely on. In this line of work, every second counts. People depend on their lifesaving work, and without the right communication, that work loses efficiency and focus. The HipLink team knows the importance of fast and accurate communication. That's why we provide the perfect notification software for first responders and search and rescue teams. Here's how we meet First Responder and SAR communication and messaging needs to save time, while saving lives.
Immediate Action
First Responder and SAR teams have to spring into action at a moment's notice. Their communication software should do the same. Thankfully, that's exactly what HipLink does. HipLink provides the fastest notification software for immediate critical communication. With full escalation, SAR team members can be sure that the right people get the message, every time. When it comes to Search and Rescue, teams can't afford to waste even a second. With HipLink, they won't have to.


Total Reliability
First Responder and SAR teams can't have anything less than complete reliability. Even one lost message is one too many when people's lives are on the line. Thankfully, HipLink's notification software gets the message where it needs to go, every time.
Relevant Messaging
HipLink provides software for all your critical messaging needs. If you need messages that target only those who are on duty at any given moment, we can help with that. You can also use the escalation option, so that if one person doesn't respond, the next person in line gets the message.
Fast Updates
A search and rescue situation can change in an instant. When that happens, every relevant person needs to get updates. HipLink makes it easier for First Responders and SAR teams to send and receive those updates with our critical notification software. This way, rescues can happen quickly, with limited complications.


Utmost Simplicity
Of course, speed means nothing if it doesn't also come with simplicity. There's no reason to complicate your communication, especially when pressured with lifesaving work. HipLink provides one of the simplest choices in communication. It works within your existing system, and is completely user-friendly.


Notification Software
Looking for the best notification software for your first responder teams? Let HipLink handle your communication needs. Request your free demo today. First Responder and SAR teams face a lot of difficulties on the job. Communication doesn't have to be one of them.