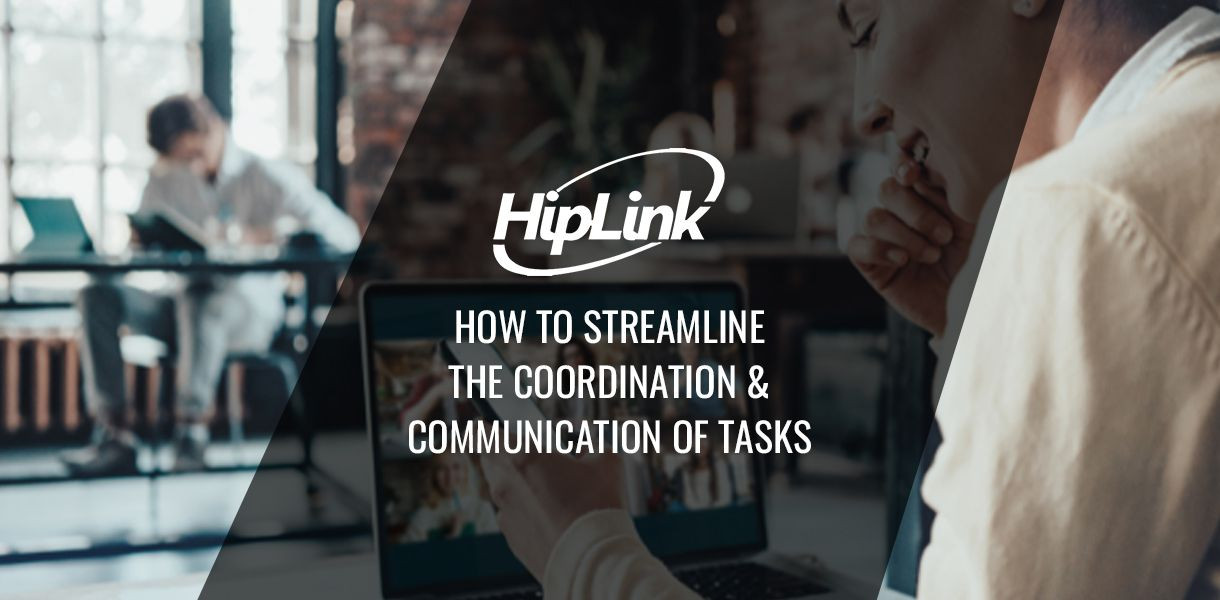 Welcome to our blog series about the 8 Solutions to Resolve IT Incidents Faster. For our fourth IT incident in this series we will be looking at how to streamline the coordination and communication of tasks, so you can better know who is and who is not doing which things.
HipLink Software has been the premier provider of software for wireless text and voice communication to global organizations of all sizes for over twenty years, and our experience and industry expertise makes us familiar with the ins and outs of IT incidents and the fastest solutions to those problems.
You can't Coordinate Who is or is Not Doing Certain Duties
If you are not currently coordinating your tasks effectively, you need processes that will allow for that to happen. This is another common issue that we see happening, and we have broken it down into three sections: what is the challenge, why is it happening, and what is the solution to resolve the issue. Learn more about our Mobile Urgent and Emergency Alerts Solutions.
What Challenge is Presented to You?
"You are working on that server error? I didn't know that."
Communication is the key to success for any business, and a failure to delegate duties in an efficient, coordinated manner will result in a lack of communication. This will leave you and your employees unaware of who is working on what and who is responsible for what. 
Why Does this Occur? 
 Because of the many communication challenges already listed here, it can be difficult to collaborate and get confirmation that a message was received, or that someone has responded to the issue/task at hand. This might result in things being done twice or inefficiently.
What is the Solution?
Your process needs to include the ability to confirm message receipt, as well as to confirm acceptance of tasks. Confirmation of messages verifies responders are on the case, and can also halt escalation by stopping further inquiry emails, thus limiting alert fatigue. This is especially important with system-triggered workflows; for example, your monitoring platform can trigger incident messages and tracking receipts, which are critical to confirming that messages are being received/acted upon. Confirmation helps to keep everyone on the same page, and for tasks to be completed in the best way possible.
Contact HipLink Software to Get Started
If you would like to get in touch with us, request a demo, or download a trial, then please feel free to send us a message to get started! An automated alarm management system is a great solution for any common communication issue, and HipLink Software is always happy to answer your questions and discuss the best solutions for you.