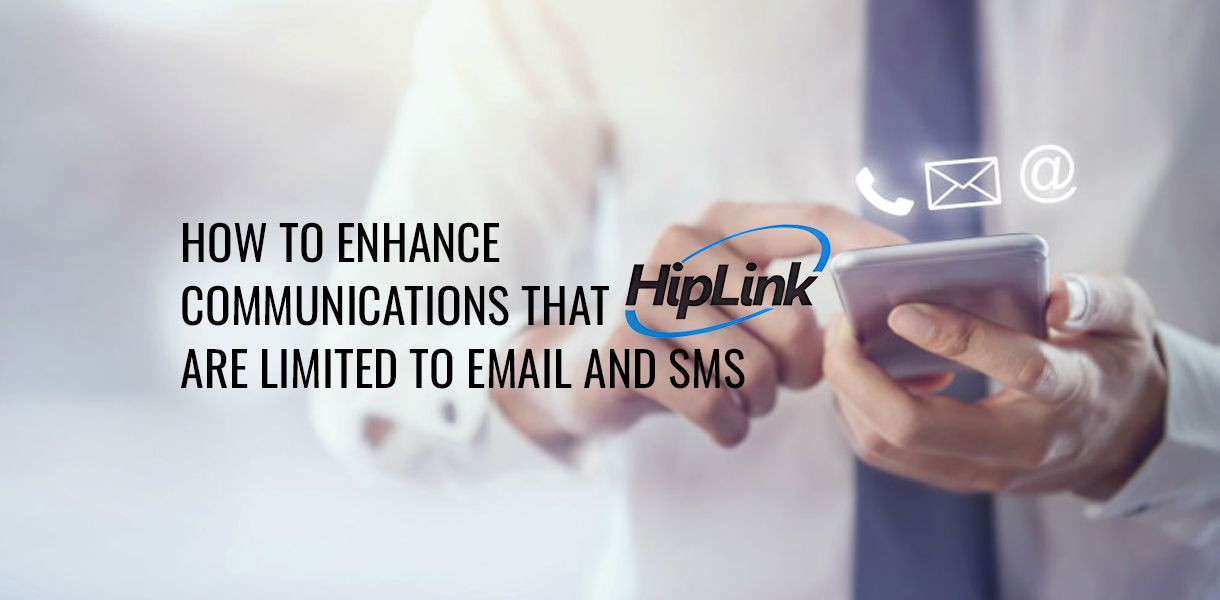 Welcome to our blog series about the 8 Solutions to Resolve IT Incidents Faster. For our third IT incident in this series we will be looking at how to enhance communications that are limited to email and SMS.
HipLink Software has been the premier provider of software for wireless text and voice communication to global organizations of all sizes for over twenty years, and our experience and industry expertise makes us familiar with the ins and outs of IT incidents and the fastest solutions to those problems.
Communications are Limited to Email and SMS
Is your business struggling with limited communications? We have automated solutions that can help ease this process for you, expanding the reach of your important communications by reaching people on more channels, which will result in a higher confirmation rate of your messages. This is another common issue that we see happening, and we have broken it down into three sections: what is the challenge, why is it happening, and what is the solution to resolve the issue. Learn more about our Automated Alarm Management System.
What Challenge is Presented to You?
"You sent me an email? Sorry, I was in a meeting and didn't have my computer."
When your most important communications are limited to just one or two paths, you are limiting your reach of who will see the message. 
Why Does this Occur? 
Manually sending messages via multiple paths is time consuming and difficult to track, resulting in organizations having to limit their messaging without having a way to automate the process.
What is the Solution?
Organizations should utilize automated multi-modal alerting to notify contact paths (voice, SMS, email, push notification app, and/or pager) that are most likely to reach recipients. Multi-modal alerting helps reduce missed messages due to the different mechanisms in which messages are sent and received. For example, if a text is sent to someone where a cell signal is not available, the message should be automatically re-sent as a push notification so it can be received over a wireless network on the recipient's desktop or mobile phone.  Additionally, a mobile app replaces the need to 'hand off' the on-call pager and eliminates monthly fees. In fact, according to industry research, multipath broadcasts have a 79% higher confirmation rate than a single path, proving that individuals are more likely to engage with messages that are delivered to multiple devices. 
Contact HipLink Software to Get Started
HipLink Software is always happy to answer questions that you might have or discuss the best solutions for your communication needs. If you would like to send us a message, request a demo, or download a trial please feel free to contact us today to get started with an automated alarm management system and get your alerts confirmed.