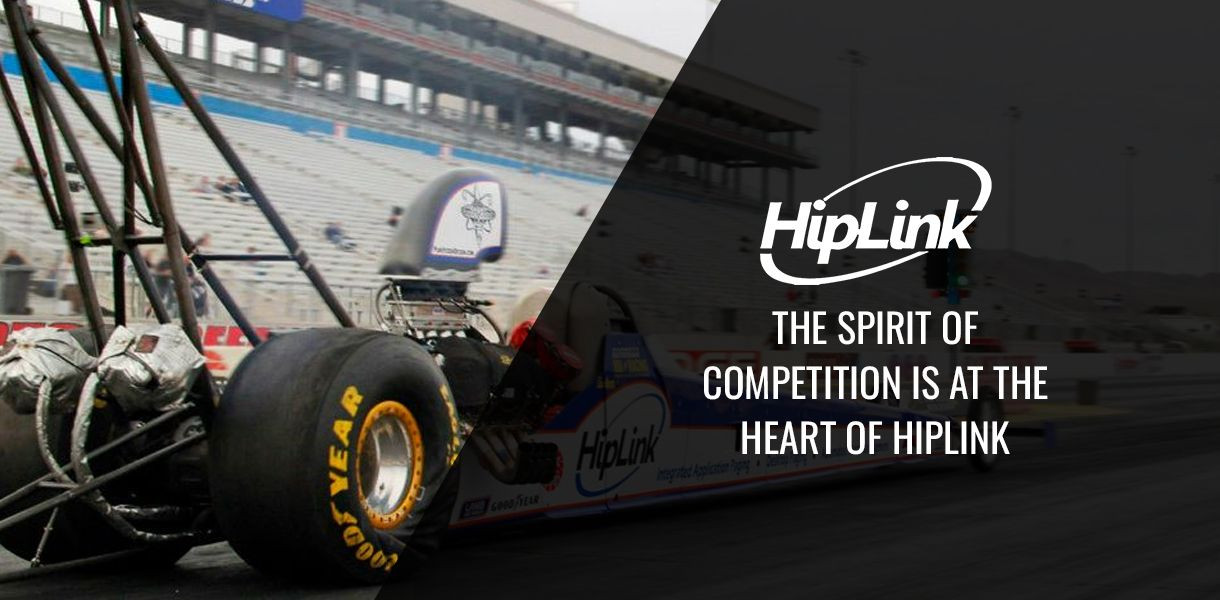 If you have never been to a drag racing event, you are missing the time of your life. You get to walk through the pits and talk to the drivers and mechanics while they are preparing for the race. This is reality at its best. The event itself is an open circus venue with food and beverage vendors surrounding the pit area. It's a great place to take the whole family!
A drag race is the only place you will ever see a car go almost 400 mph and travel a quarter-mile in about 3.0 seconds. Here at HipLink, we embrace the spirit of competition — both in our business and our dragster. Winning at racing and winning at business have a lot in common. It's a team effort requiring the driver, the car, and the crew to all be in sync. Drag racing is competition at its best.  That's why we're the proud sponsor for Henkelman Motorsports and its dragster!
The HipLink Racing Team has participated in races such as the Lucas Oil Drag Racing Series and the National Hot Rod Association (NHRA) Throttle Drag Racing Series, with tuning duties falling to Top Fuel Tuner Rick Henkelman and driving to 2009 NHRA Heritage Racing Series Nostalgia Funny Car Champion Garrett Bateman.
So how did we end up sponsoring a dragster? When Rick Henkelman decided to get back into the racing scene after retiring for a few years, his son Mike (one of our own employees) decided to approach HipLink for sponsorship. Excited by this unique opportunity, we jumped at the chance.
The dragster now travels the country for events, participating in six to seven races a year in locations from Chicago to Dallas. And these are some large-scale events — you might have even seen our dragster on ESPN or making an appearance on the History Channel!
There is danger in all racing sports, and drag racing events are no exception. In a Seattle race last year, our HipLink dragster avoided a disastrous crash that was caught on video. Fortunately, driver Mark Taliaferro was not hurt but his dragster was totally demolished.
One of the most unique aspects of our racing team is the uniform. Our team was honored at the Woodburn Dragstrip Winner's Circle in 2013 for having the best jerseys at the race. In fact, our jerseys are such a hit that you're likely to see the HipLink crew wearing them to conferences and networking events, too.
Attending an exciting drag racing tournament is something we love to do. So start your engines … and you're off to a great day spent at the race track!