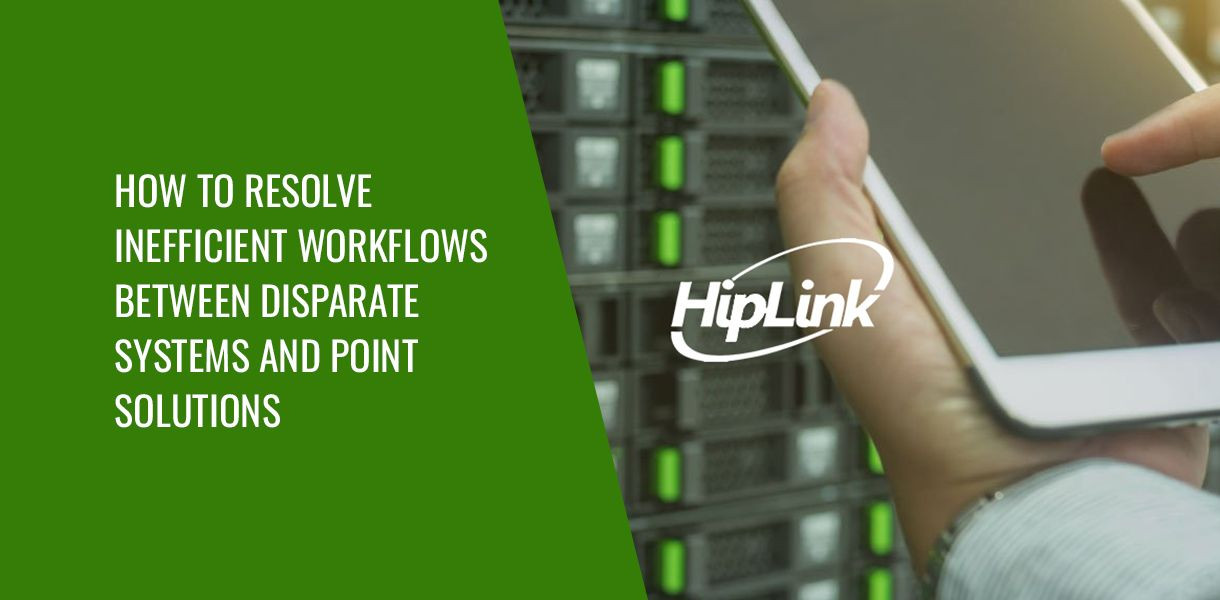 Welcome to our blog series about the 8 Solutions to Resolve IT Incidents Faster. For our first IT incident in this series we will be looking at how to resolve inefficient workflows between disparate systems and point solutions. 
HipLink Software has been the premier provider of software for wireless text and voice communication to global organizations of all sizes for over twenty years, and our experience and industry expertise makes us familiar with the ins and outs of IT incidents and the fastest solutions to those problems.
You Have Inefficient Workflows between Disparate Systems and Point Solutions
If this is a problem that your company is experiencing, you're not alone. This is a common issue that we see happening, and we have broken it down into three sections: what is the challenge, why is it happening, and what is the solution to resolve the issue. Learn more about our Mobile Urgent and Emergency Alerts Solutions.
What Challenge is Presented to You?
"I saw that a ticket was open. I will login and check the monitoring system, look in our binder to see who is on call, email them, then update the ticket."
Not only is this a waste of time and money with the man hours that it takes for this process to be done manually, but it allows for the chance of human error or omission. 
Why Does this Occur? 
Systems do not have the ability to integrate or the organization has not committed the resources needed to implement integration. Instead of using workflow automation, they rely on employees for the many steps of the process, efforts that could be used elsewhere to benefit the organization. 
What is the Solution?
When the system monitoring and ticketing process involves managing disparate systems, manual efforts must be made to proactively communicate information. Multiple logins and manual data entries create extra workflow steps that decrease efficiency. The goal should be to have your systems integrated, so that when a problem occurs, the right information and resources needed to fix an issue are easily accessible and automatically communicated to the correct teams, customers, and stakeholders.
An alerting or communication platform such as the HipLink Automated Alarm Management System that is integrated with your monitoring and IT Service Management platforms, as well as your on-call schedules, can help facilitate this and ensure information flows efficiently. To address organizational pushback, a cost/benefit analysis can be performed. This analysis equates the time wasted on logins and copying data to multiple areas into a dollar amount. This data can then make the business case to secure resources for these integration projects. 


Contact HipLink Software to Get Started
If you would like to request a demo, download a trial, or send us a message please feel free to contact us today to get started with an automated alarm management system. HipLink Software is always happy to answer your questions and discuss the best solutions for your communication needs.